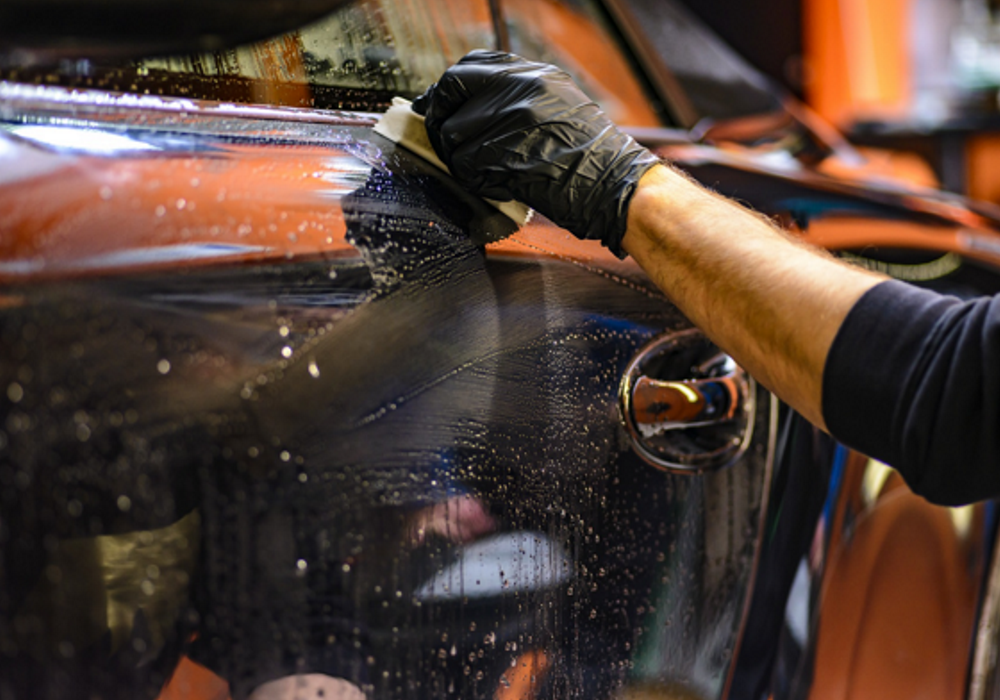 Who doesn't love a shiny, sleek and polished car? Every car owner wants his vehicle to look and feel sparkly clean and shiny all the time. To achieve this, you can use the best dual action polishers.
Good dual action car polishers must have ample speed for it to polish the entire car body evenly. It must also have a big orbit throw size to polish and cover more car areas in less time.
What is a Dual Action Car Polisher?
Dual action car polishers, or simply called DA polishers, are user-friendly and easy-to-operate electric polishers. These machines have a free-rotating spindle on which the polishing pad spins.
The spindle assemblies prevent the user from burning through the car paint. Unlike regular machines, DA polishers do not cause swirls but can be used to eliminate swirls.
They combine a spinning motion and an oscillating movement (small orbital movement) to spread the wax or polish onto the car's surface without damaging the paint.
These machines are lightweight and can be easily controlled on both vertical and horizontal panels. They are effective in polishing paint to a superior gloss and even in removing dried paint sealant or wax.
DA machines are ideal for people who are new to electric polishers and those who are looking for a safer yet powerful way to polish their car's surface.
For anyone who wants to start a full-time or part-time car detailing business, DA polishers are a great help. They can also be a great addition to every car owner's arsenal.
1. DEWALT Buffer/Polisher
This buffer and polisher allows for ease of use with its ergonomically formed handle. The handle allows the user to precisely control the polishers speed. Click HERE or on the image below to find out more.
This form-fit polisher, allows for the user to work fatigue-free. Besides being affordable and easy to use, it can work on all surfaces, including kitchen walls. Click
HERE
or on the image below to find out more.
3. Black+Decker Random Orbit Waxer/Polisher
The two handles of this
random orbital polisher
allow for high maneuverability. The motor moves at 4,400 orbits per minute for a clean shine. Click
HERE
or on the image below to find out more.
4. TORQ TORQX Random Orbital Polisher
The TORQX Random Orbital Polisher by Torq removes scratches, defects, and swirls from painted vehicles. It applies glaze, sealant, and wax in minutes. It can be used by any detailing professional or enthusiast. Click HERE or on the image below to find out more.
5. PORTER-CABLE Variable Speed Polisher
The 424XP 6-Inch Variable-Speed Polisher by PORTER-CABLE has a swirl-free, random-orbit polishing/sanding action. It has a counterbalance that can be used with a 6-inch polishing/sanding pad. Its speeds ranges from 2,500 to 6,800 OPM. Click HERE or on the image below to find out more.
6. Meguiar's MT300 Dual Action Variable Speed Polisher
The MT300 Pro Power DA Polisher by Meguiar's has DTM (digital torque management) to adjust torque electronically to keep loaded speed level. Its platform eases user fatigue. It ensures precision and smooth balance with extra durability. Click
HERE
or on the image below to find out more.
7. Neiko 10671A 7" Electric Polisher & Buffer 6 Variable Speeds
The 10671A 7-Inch Electric Polisher and Buffer by Neiko® has a 1,300-watt motor that enables precision performance. Its ergonomic handle allows user comfort and better control. It has 6
variable speeds
. Click
HERE
or on the image below to find out more.
8. RUPES LHR21ES Big Foot Random Orbital Polisher
The LHR21ES Big Foot Random Orbital Polisher by Rupes uses the largest throw of a typical dual-action polisher. Its anti-spinning prevents high-speed rotations to avoid scratches. It has a 500 watt motor. Click
HERE
or on the image below to find out more.
9. Shurhold 3100 Random Dual Action Buffer
The 3100 Dual Action Polisher by Shurhold has a 6-inch oscillating head that allows you to buff and wax your car in no time. This polisher has a
soft start
, allowing you to get into the polishing without hurting the vehicle. You get an exception finish with no swirls or burns. Pads can be quickly changed. Click
HERE
or on the image below to find out more.
Types of Dual Action Polishers
There are two types of dual action car polishers: random orbital and forced rotation. Both types work by moving the polishing pad in 2 patterns at once.
Random orbital DA polishers are the safest and simplest to use, making them ideal for new users. These polishers have a free-wheeling or free-spinning pad.
The pad is driven in a small orbital movement at a high speed rate. Thus, no direct drive occurs between the motor and the spinning pad.
A random orbital polisher has a free-spinning bearing that connects the pad mount (backing plate) to the machine. The centrifugal force produced by the small orbital movement allows the polishing pad to spin.
A forced rotation DA polisher, on the other hand, directly drives both the rotational and orbital movements of the pad. It controls the pattern that the pad makes as it moves along the surface.
This type of polisher uses a gearing system to combine the two movements together. Forced rotation DA polishers are more complex but often have better polishing power.
Benefits of Using a Dual Action Car Polisher
There are many types of dual actions polishers. The rotary polisher is a type of car polisher. It generally creates higher friction than a DA polisher because it moves the pad in a more rapid rate.
Since the pad moves more quickly, it tends to cause damage on the car paint. If you apply too much pressure, it may also create a hologram mark or swirl.
Using a DA machine eliminates this problem because of its oscillating movement. If you apply more pressure, the polisher immediately stops its oscillation to protect the paint.
DA polishers complete the job in a shorter period of time and produce more impressive results. These are some of the reasons most service station workers and car owners prefer DA machines over rotary polishers.
In general, applying wax or polish on your car paint is vital to remove aged paint, restore gloss and depth, and reduce or remove the appearance of car surface defects.
Experts recommend polishing your paint twice per year, preferably during fall and spring season. This is to create and maintain the ideal appearance of your car's paintwork.
Tips for Using a Dual Action Car Polisher
Before applying polish or wax onto the surface, make sure it's clean and moisture-free. Read the packaging of both the wax and the polisher and understand the usage instructions.
Use appropriate speed, duration, and number of RPM as instructed. Keep the polisher running on the car's surface and avoid bringing it up, otherwise the wax may spread out of control.
If you have a new polisher, you may use it directly. But if you have used the machine before, make sure it is free of dried polish or wax from previous use.
Apply a small amount of wax/polish on the pad and start working from one side of the car's surface. Starting from the center or awkward areas may disrupt your operation.
Whether you're polishing a big surface or a small portion, you should follow a specific pattern in moving the machine. You may start from the top and move the machine from left to right as you go towards the bottom.
Once you reach the bottom, start moving the polisher this time from right to left as you go back to the top. This technique produces better results than following an irregular pattern.