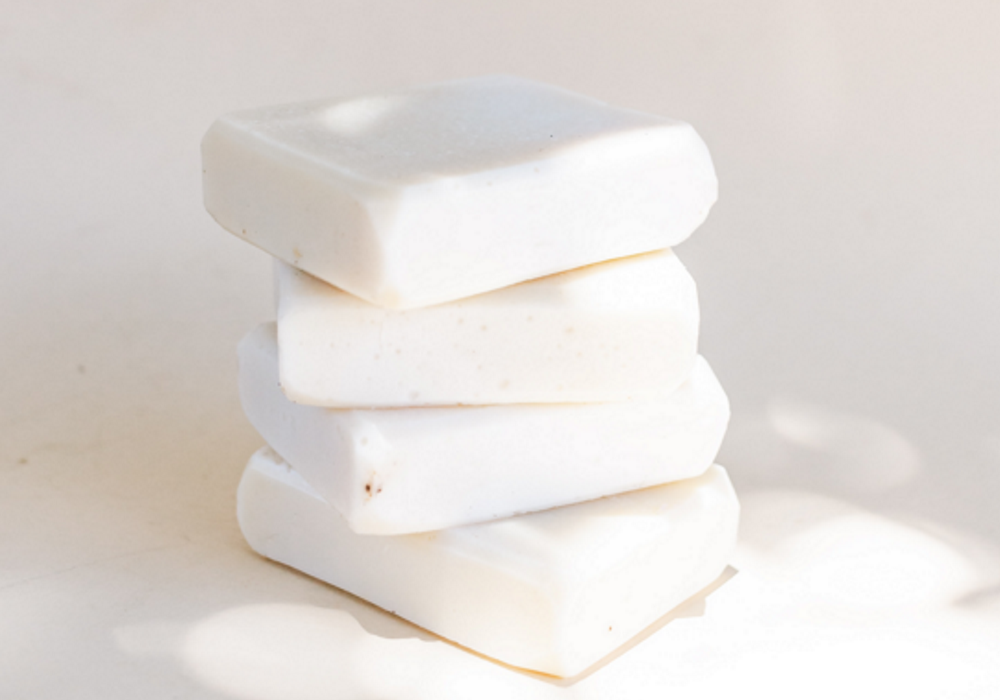 White cars are hard to clean and maintain. Frequent cleaning sessions are needed to remove visible dirt, but these can lead diminished shine and beauty. The best car wax for white cars helps prevent this.
Great white car waxes can restore a car's shine from the very first use. These waxes are easy to apply. You can buff them up to create that deep, luxurious and long-lasting luster.
How to Select Car Wax for White Cars
When purchasing wax for your light-colored car, you ought to know first that some wax for brighter cars have some color pigments in them that enhance the surface of the intended vehicle.
So basically, you are purchasing a polishing wax with no added tincture or whatsoever, these types of wax are best for white, silver and other light-colored vehicles. It's better to choose a product with this kind of information printed on the packaging.
If you're planning to treat your car for a wax, it better be the one with protective formulation against even the smallest specks of dust, as this can save you from treating scratches in the future.
Settle for the long-term effects, if you already know which brand of wax is best for you ride, make sure it'll last for as long as it's supposed to. You wouldn't want to be waxing it every 3 or 4 months just because you wanted to save a couple of bucks.
Investing for the long-term will actually save you more overtime; this typically goes to show that a little goes a long way. Would you rather buy another refill of the less expensive wax just because you need to wax your car 4 times a year?
At times brand manufacturers offer a freebie to car wax products like a car shampoo and conditioner or smooth surface clay kit. These might be an added cost if bought separately but if you have the cash to make your car look extra fine and classy, why not?
Types of Car Wax for White Cars
Many wax products promise likeable results immediately after using their products, but truthfully, that isn't really the case. To simplify the idea, most cars today have a clear-coat layer on top of them that protects the second layer of colored paint, so what modern car owners are actually waxing is the clear coat on top.
Liquid:There are fluid type waxes that are meant to be poured unto a clean, lint-free sheet or cloth and then applied unto the vehicle which produce optimum shine at first. The long-term results vary depending on the product used.
All-in-results:Wax types tend to promise protection pad paint restoration effects that last for months and a bright, wet look as if you've used a liquid type clean and shine combo.
Wax on and off:Car waxes that can be applied by machines are also available, these are great options if you have a machine and have multiple cars that needs buff-shining.
Non-color Centric:Since wax only coats the top layer of your vehicle and not the actual paint, there are waxes manufactured to provide the same results on both bright and lightly colored cars.
Chances are, car owners have different preferences on what result they want their car to achieve, or if they'd rather use wax or liquid. The choice of product will be determined by mainly how often they use the car or how warm or cold the weather is, since exposure to heat may push some protective waxes to their limits and end up being chapped.
1. CarGuys Hybrid Wax Sealant
Conveys show vehicle quality sparkle and a layer of sans streak wax security in just 15 minutes. This is our personal favorite, it just needs to be applied in a shaded area. Click HERE or on the image below to find out more.
2. Meguiar's G6107 White Wax Paste
This wax paste is specially created by Meguiar for light-colored and white car paints. It provides a long-lasting protection while restoring paint brightness. It has advanced microcleaners that removes below-surface contaminants. Click
HERE
 or on the image below to find out more.
3. Collinite No. 476 Super Doublecoat Auto Wax
Collinite developed this auto wax with a high concentration of synthetic and grade #1 Brazilian carnauba wax. It is easy to apply, and it doesn't need any buffing or hard rubbing.
Click HERE
 or on the image below to find out more.
Applying this car wax developed by Adam gives white and light-colored cars a glossy shine. It does not leave any unsightly white residue on the car trim and tires. Click
HERE
or on the image below to find out more.
5. Chemical Guys GAP_620_16 White Light Hybrid Radiant Finish
Containing pure carnauba, this paste wax specially crafted by Chemical Guys leaves any car looking stunning. This is ideal for red, yellow and white paint jobs, but will still look incredible in whatever color you have. Click
HERE
or on the image below to find out more.
6. Turtle Wax FG6907 Color Magic White
This product is formulated by Turtle Wax to restore the showroom-like look of the car exterior. It leaves a brilliant, deep gloss with lasting protection. It also rejuvenates faded, old finishes. Click HERE or on the image below to find out more.
7. 473ml 16oz White Diamond Car Shine
Poorboy's car shine gives light-colored vehicles a showroom-level diamond-white glaze. It hides any light imperfections and gives better gloss finish. It has gentle cleaners that lift out oil and dirt from swirls. Click HERE or on the image below to find out more.
8. HS UltraGloss© Carnauba White Color Match Car Polish
This is ideal for white cars. HS specially formulated this car polish to give a high gloss finish while giving maximum
UV protection
. This is a specially formulated sealer polish enriched with PTFE polymer. Click
HERE
or on the image below to find out more.
9. Dodo Juice Diamond White Hard Wax
This is a carnauba-based wax specially developed by Dodo Juice for silver, white and light-colored vehicles. This hard wax leaves a hard, glass-like, glossy finish. Click
HERE
or on the image below to find out more.
How to Use Wax for White Cars 
Before any type of waxing, it is best to wash your car with the appropriate product for the job. Substituting car shampoo for dishwashing liquid may lead to weakening of the top coat and other harsh chemicals may scratch or damage the paint or clear coat.
Let the vehicle air dry or if wiping is preferable, use a lint-free cloth with the tag removed as this may cause nicks to your car, or use a chamois instead.
Apply a small amount of the product on wet or dry application foam or a polishing machine then very lightly rub the pad unto the surface with moderate pressure. If the product is applied by hand, use circular strokes by passing the same spot about 3 or 4 times.
Using circular strokes helps to dissolve neglected paint and make them appear smoother. If there are paint concerns, the use of buffing machine is highly advisable to even out the entire top coat.
Rub the product unto the vehicle by sectioning to apply an even layer to the whole car, dry it nicely without having stale white patches caused by residue.
After that, use microfiber cloth or terry towel to achieve that glossy finish and remove remains of the product. This is applicable even if there is no buffing machine; as most wax products attain that promised glossy finish one way or another.
Frequently asked Questions
These are the most asked questions customers pose concerning wax for light-colored vehicles and other relevant subjects. Answers were submitted by customers who already purchased them.
Is it necessary to use a buffing machine whenever you wax?
Buffing is unnecessary unless the car has noticeable paint issues, but just once or after the paint has been smoothened, no need to use one every time you wax it.
Are there wax products that can be applied to cars without a clear coat?
Most of the car waxes today are multipurpose; just don't try to use a tinctured wax on a light-colored car.
If it comes with an applicator pad, does it have to be wet before you put the product on the pad and then to the car?
Waxing with the applicator pad dry is absolutely fine unless the directions calls for it or if you find better results with the applicator being wet then go for it.
Will these types of products stain the black detailing on light-colored cars?
If the label doesn't say anything about that, it's better put a protective layer or tape on those black details.
How often should these protective waxes be applied and how long do they last?
Expensive brands advise customers about using their products once a year along with their other vehicle care regimen products.